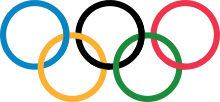 The Olympics and Paralympics 2016 is upon us. From a marketing perspective it's a done deal, easy peasy, tried and tested formula of various icons, flags and symbols to promote the games and more importantly unity. Unity within the games and global unity. A timely games, perhaps, given recent world events and economic uncertainty. The most recognisable of all Olympic symbols are the five coloured Rings. At the heart of every games, the rings evolve each time into the global sign of sportsmanship, a significant part in the promotion of the games for any given year in any given nation.
This steadfast little shape represents a circle, a continuum, endurance, never ending line, something unbreakable and the original brainchild of Pierre de Coubertin in1912 the co-founder of the modern Olympic Games. The thought behind it was that the ring colours and white background represented the national flags of all the countries competing in the Olympic Games at that time. The interlocking nature of the rings, an idea of swiss psychiatrist Carl Jung, represented a union of the competing nations and a symbol of continuity. Which brings this recognisable symbol to the big ancient greek misconception in the form of Carl Diem's stone.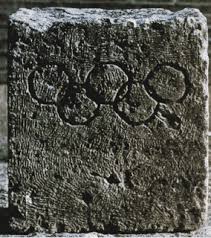 Carl Diem's Stone
In 1936 Carl Diem ordered an imprint of the rings to be engraved into a stone as a milestone marker for the torch carriers in the opening ceremony when the games were held in Greece. This was later incorrectly reported as being an original ancient greek emblem. The interlocking rings have come a long way in the last century and been reincarnated in various host countries' Olympic branding. We are massively in love with some of the retro designs……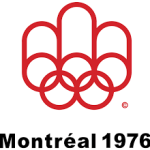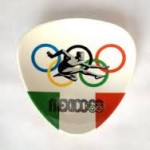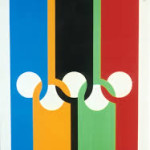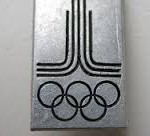 ….and these will no doubt inspire future games. We drew a little bit of inspo for our own Rio Range this year. Check out the complete set of Rio stuff in our latestsection.
Perhaps it would be good to round off our 'Ring Review' on a pertinent quote by the International Olympic Committee (IOC) who state that their current view of the Olympic Ring Symbol "reinforces the idea that the Olympic Movement is international and welcomes all countries of the world to join". A commentary we'd ideally like tosee emulated in many aspects of the world today. Peace.