Random Access Memories
Daft Punk are back! Love them or hate them Daft Punk are certainly creating waves with their latest installment of funk fueled disco beats!
And just when you thought they had run out of ideas, along comes Pharrell of N*E*R*D and the legendary Nile Rodgers to add just a sprinkling of hip-hop, funk and soul and to the electronic dance world!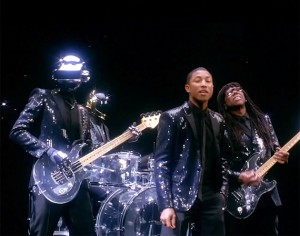 Their new single Get Lucky is their first single release in almost 8 years, and it has already broken Spotify streaming records, having the biggest streaming day for a single track in the US and UK on the day of its release.
Daft Punk have certainly embraced the Disco groove of the 70's and 80's in this latest track, and if public reaction is anything to go by we can safely say this will be the track of the summer!
Fingers crossed the album will live up to the hype that this single release has generated, as some would say these guys have previously disappointed when it comes to albums using lots of filler tracks to pull them through, however they look super cool, and created the albums Homework and Discovery, so all can be forgiven!
Where have Daft Punk been?
The French music duo were previously approached to create the Film Score to the visually stunning movie Tron: Legacy, the sequel to the 1982 hit Tron.
Daft Punk accepted and used a mixture of orchestral and electronic music to create possibly one of the best soundtracks of recent times.
The dark and futuristic atmosphere of The Grid was encapsulated by Daft Punk leading us on an unnerving yet amazing journey throughout the movie. Tron and Daft Punk were meant to be!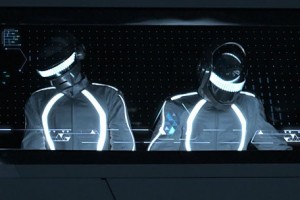 See the cameo appearance of Daft Punk in Tron: Legacy:
The new Daft Punk album Random Access Memories expected release date is 20th of May 2013. We can't wait!